 The Legendary
Woman
Behind The
Legendary Dip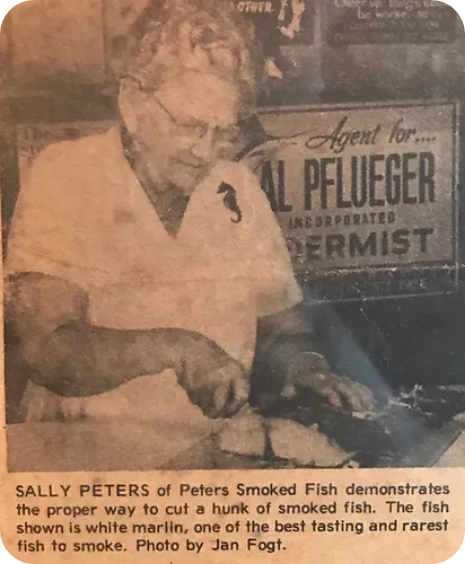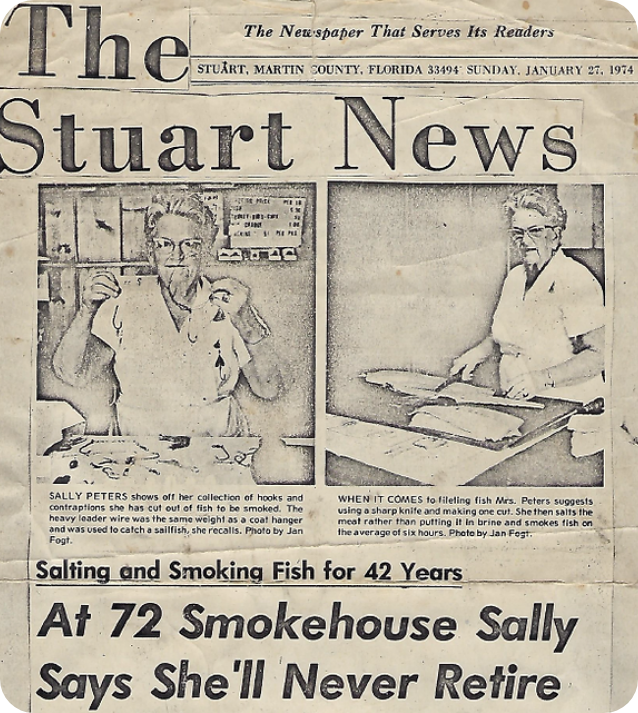 SMOKEHOUS

e


sally

The legend of Mrs. Peters began on the docks of Miami in 1914. An uncommon place to find a woman in those days, it was there that Mrs. Peters perfected the skill of cleaning fish dockside. Her boldness and talent quickly earned her the respect of Miami's top anglers.

After building the largest smokehouse in Florida in 1931, her legend continued to grow. Cooking the day's catch over open racks and local hardwood, fisherman flocked to Mrs. Peters' smokehouse, giving her the nickname "Smokehouse Sally." A business was born.
​
Today, we are the last authentic smokehouse in Florida and continue to smoke fish the way Mrs. Peters did for over 90 years. You can still taste her passion and craftsmanship in every bite.